The Top 6 Best Looper Pedals List of 2020:
Posted on:
February 5, 2020
/
Loop pedals are widely used by guitarists during live performances. A loop pedal records a short segment of your choice and plays it on loop. One can overdub the music as many times according to your desire and create complex layers of it as background music.
Many famous musicians like Ed Sheeran and Les Paul slay their live music concerts with just a guitar and a looper pedal.
Here, in this article you will learn about the top 6 best looper pedals of 2020. Read and find out which one suits your requirements:
Boss RC-1 Loop Station: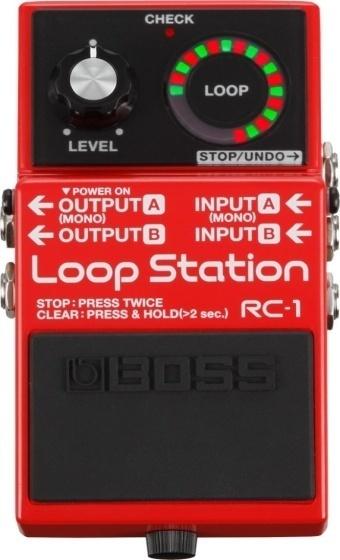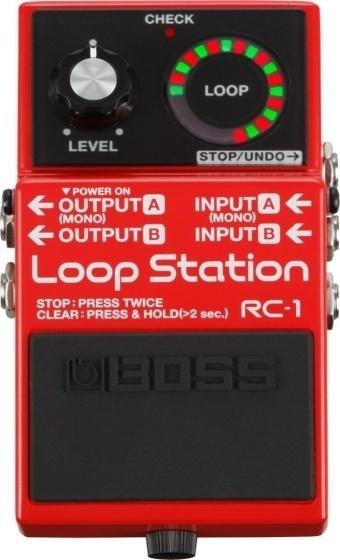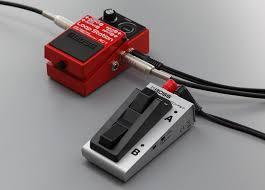 Boss being the most popular brand among loop pedals brings to you its RC-1 Loop Station. It is highly industry standard looper pedal made for guitarists. RC-1 has that old gangster look because of the 'clock-like' dial to measure the duration of your chosen segment.
It has only one foot-pedal to operate play/stop, undo/redo functions but once you get used to a single footstep, you can expand the switches for advanced features. It makes the looper suitable for both professional guitarists as well as beginners.
Merits:
Offers a high recording time of up to 12 minutes.
Very user-friendly in nature
Has a single switch, but expandable.
Your last loop is stored in it, even if you switch it off.
Same sound quality.
Demerits:
Does not have many advanced features.
TC Electronic Ditto Stereo Looper: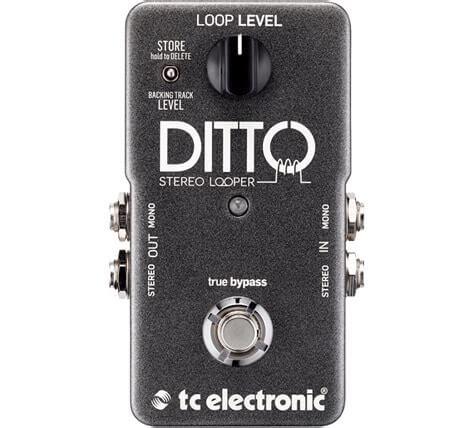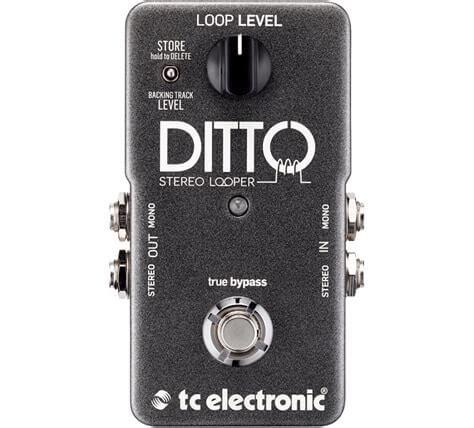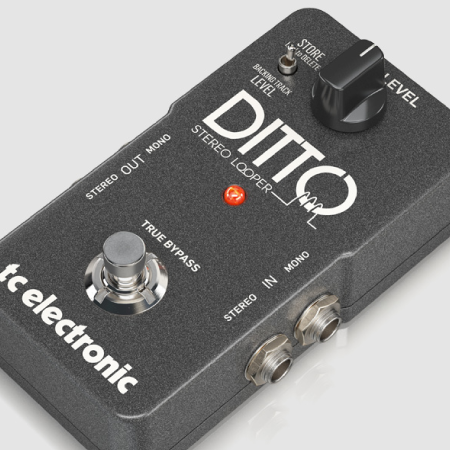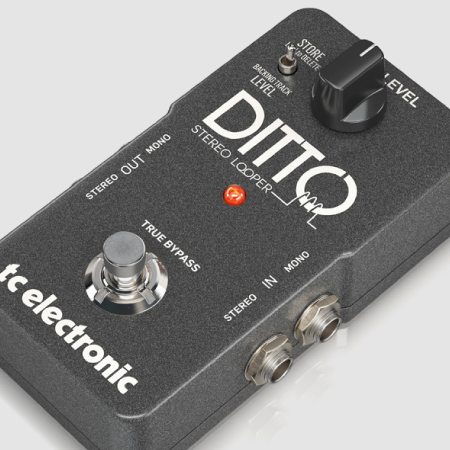 This looper has a simple design. If you are looking for a looper that is intuitive and understands what you want to do with the track, this one might be for you. Although it has a short looping time of 5 minutes, it offers unlimited undo/redo with unlimited overdubs. It also offers stereo I/O and loop import/export.
Analog-Dry-Through technology takes care of Analog dry signal path. This process is continued even if the looper is engaged. TC Electronic Ditto comes with a compact format that fits on any looper pedal board. It runs on 9 V batteries but it also gives you the option to plug it on power plug 9 power supply.
Merits:
Easy to use
Amazing looping features
Compact design
Optimum sound quality
Demerits:
Made for guitarists so might not work well with other instrument
Its MIDI sync can be tricky
Electro-Harmonix 720 Stereo Looper: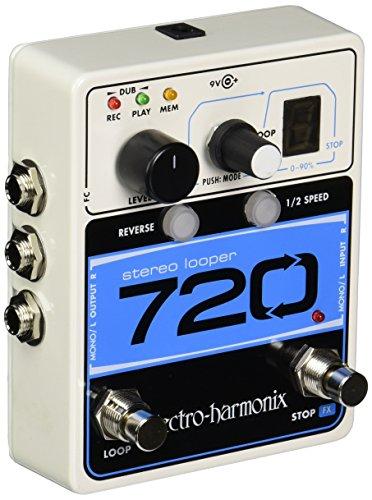 Especially designed for live-performances, the EHX 720 Stereo Looper has a simple design. It provides a good recording time of 12 minutes on 10 different loops. It also comes with unlimited overdubbing of the soundtrack which will give you multiple complex layers.
It has only one button for all the looping features like undo/redo, reverse and half-speed effects. The highlighted feature of this looper is its built-in distortion feature that gives the soundtrack a better grind.
Merits:
Ideal for live stage or home performance
12 minutes of record-time.
Easy to use, even for beginners.
Stereo in/out feature allows to record two instruments simultaneously.
Silent and expandable footswitches
Demerits:
No MIDI sync
A bit big in size
Limited control over loops
Boss RC-10R: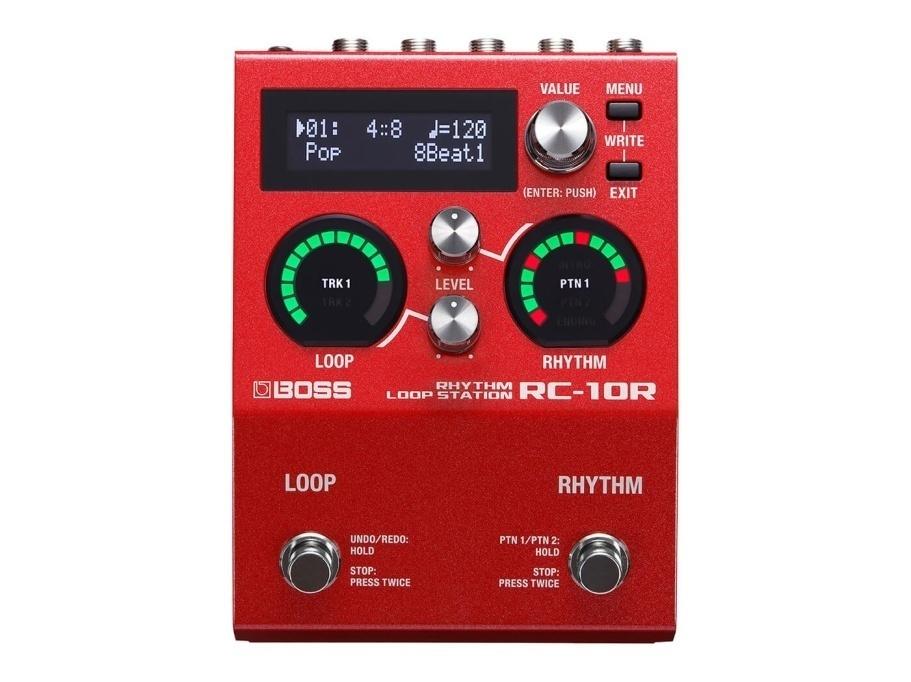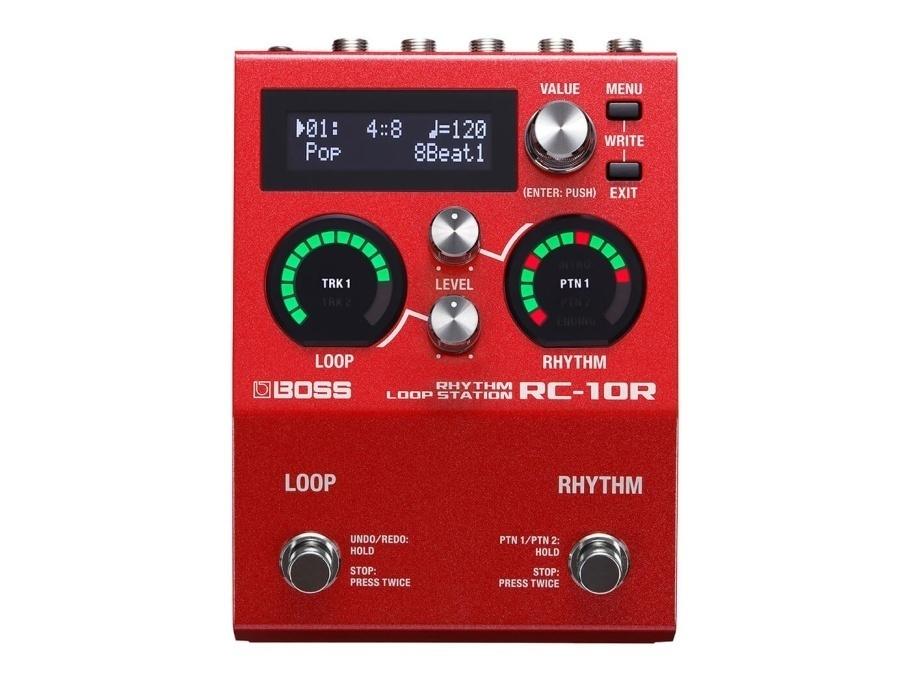 This looper is an update to Boss' old RC-30. The looper allows the user to create rhythms via a built-in drum machine. The unique feature of RC-30 is a series-operated loop engine which supports two tracks at the same time. It also contains 280+ rhythm style presets which allow you. The looper offers MIDI I/Os connectivity via mini-TRS jacks.
An excellent stereo record-time of up to six hours, it is a good option for those who are looking for a high-storage looper. It can also store up to 99 loops which is exportable via USB.
Merits:
Suitable for solo performance
Remarkable stereo time of 6 hours
Various rhythm presets available
Very versatile in nature
Demerits:
DigiTech Jam Man Express XT: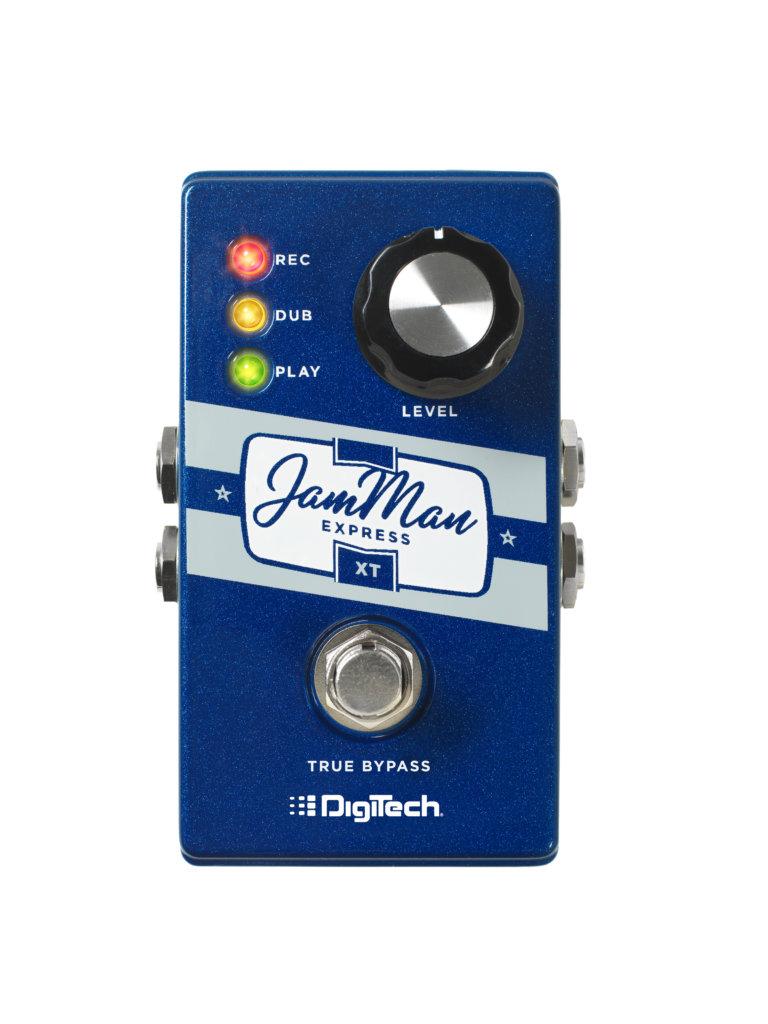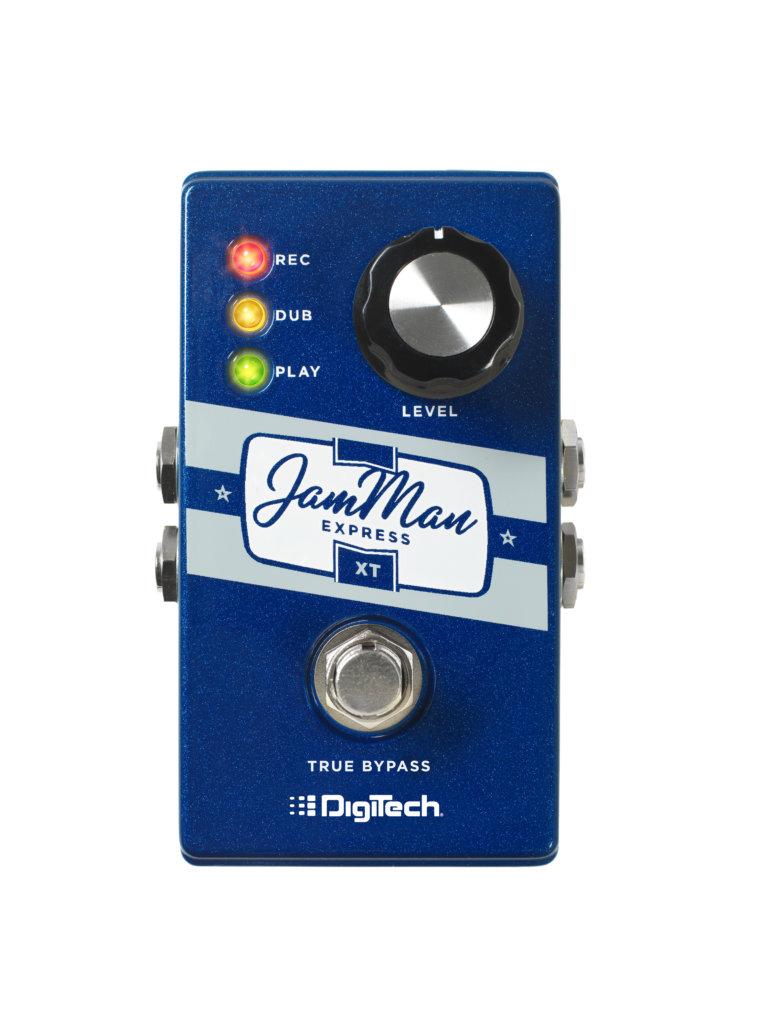 DigiTech Jam Man Express XT is undeniably the most versatile looper pedal so far. With its unique features, it stands out from the other loopers in the market. The looper provides 10 minutes of stereo record-time. True-bypass and JamSync are some of the other features of this amazing looper pedal. This is the first looper to feature the Silent Clean Technology. In silent clean, it clears the loop without playing it through the amp once you press for it.
DigiTech XT comes with one knob to perform various tasks. Another highlight of this looper pedal is the dedicated LED indicators which makes it very compatible to the user. It comes with the option of both power supply and 9 V battery operations.
Merits:
Modern and user-friendly
Very affordable
LED display
Various looping features
Demerits:
Lack of DC adapter
Fast battery drainage
Pigtronix Infinity Looper: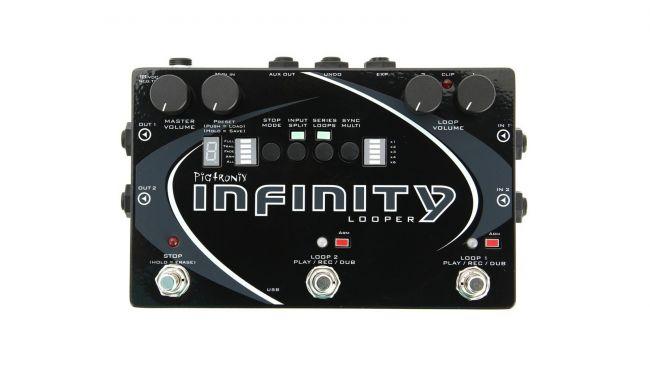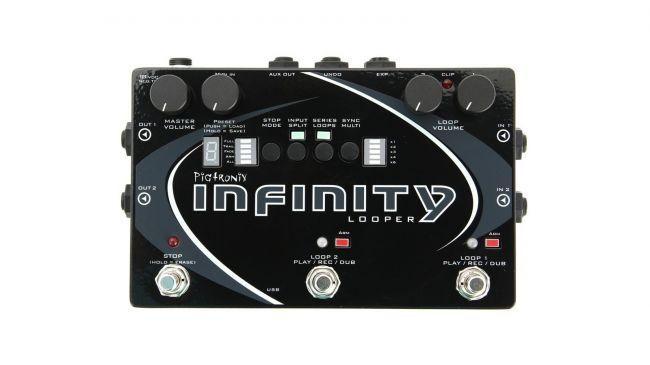 The Pigtronix Infinity Looper contains three foot-switches. It allows you to set the duration of loop 2 to be one, two, three, four or six times more than loop 1. This feature is called as 'Sync Multi'. The sound quality of this looper pedal is amazing due to features such as: Analog Limiter Stages, Analog Pass Through and 24-bit Rate. It also supports loops to run in parallel or series.
Merits:
store up to 9 loops
can vouch for complex arrangements
ideal for loop veterans
Demerits:
Conclusion:
Looking at these items, you have to consider the best Looper Pedal is for you. We recognize that customer has different needs, which ensures that options across the board vary. So, choose your best instrument accordingly.